Let's improve the lives of employees everywhere, together.
Why Join Vivup
We're leading the way when it comes to Health and Wellbeing Employee Benefits, providing Salary Sacrifice, Lifestyle Savings, Employee Assistance Programmes and Recognition & Reward benefits to hundreds of thousands of people across the UK. Most importantly, we're truly passionate about improving the lives of workers!
We span five generations, have great gender diversity and, despite being based all over the UK working remotely full time, we still make time to meet up regularly!
You'll find Vivup to be a company that's focused on being an employer of choice where people thrive and your voice is heard. We empower our colleagues to do great work by investing in learning, personal development and technology.
Reward and Benefits
Over 2 million customers access Vivup benefits, and everyone who works here gets all the same great perks we give to our customers. But it goes well beyond those. Here's some of the other things we offer...
📝Incentives including:
Quarterly bonus
Funded health cash plan
Flexible working from day 1
A generous holiday allowance of 25 - 26 days
Annual leave purchase
Additional day off for birthdays 🥳
Christmas hampers and treats throughout the year
Volunteer days
Contributary pension, which increases with tenure
🙏Inclusive Recognition:
Vivup highfive recognition and reward app
Annual Employee Awards
Employee of the Month Award
An in the moment 'See it, Say it' culture
🎉FUN and socials:
Three all-expenses paid annual socials: (including accommodation)
In person quarterly departmental socials
Weekly virtual fun (competitive!) quiz
🦸Professional growth:
Careers and Rewards Progression Framework - transparency around progression, promotions
Management training programme
Personal development plans
❤️‍🩹Wellbeing:
Health and wellbeing portal
Employee Assistance Programme (with face-to-face counselling)
Weekly meditation sessions
Health & Wellbeing assessments
Mental Health Champions
Our People, Our Culture
Vivup truly is a great place to work - and we've got the stories to prove it!
Since the internal launch of Highfive, our Reward and Recognition application, we send each other an average of 342 Highfives each month, to thank our colleagues and acknowledge their achievements.
"Congrats on your first year work anniversary, feels like you've been part of the team for years 😁👍"

"Thanks for sharing your awesome knowledge today, incredible cross-team working!!
"Brilliant energy in the induction meeting for new starters this morning. Thanks for the laughs too!"
We have grown to over 90 employees and our values have grown with us. We know that the Vivup passion comes from our people, which is why we invest in training and wellbeing to ensure we remain a top employer.
Have a look at why we have become an Investors in People

We did it! Vivup has achieved Investors in People accreditation! - Vivup (vivupbenefits.co.uk)
You may also have time to listen to a webinar with Simon, our CEO on why having an engaged workforce is key
The real cost of not having an engaged workforce - Investors in People
Working at Vivup
percent of our workforce had internal promotions last year
percent of us are working flexibly
number of appreciations we send each other on average a month
What our colleagues have to say
The Application Process
It's important to us that everyone has an optimal candidate experience. Our selection processes are engaging, fair and transparent and will consist of;
CV Review
Our initial assessment will involve reviewing your CV for an initial assessment on your skills and experience related to the advert/job description, so make it standout.
A short pre-screen interview where we'll get to know each other better
The experienced and dedicated talent acquisition function within People & Culture will review application against the role requirements. If you have met the core requirements we will invite you to an initial first stage MS Teams or telephone call. Please see hints and tips for further support on successfully managing a Teams or telephone interview.
A first stage interview where will explore your experience in a bit more detail
This call will be around 30 minutes, we will ask you about your experience and cover some core job functional skills and tell you more about us.
And finally, a culture and values-based interview where we'll tell you more about what's it's like to work at Vivup!
If successful we will invite you to a final stage interview, we work remotely so the interview will be held via Teams, for senior roles we will conduct an in-person interview, where possible. The final selection may consist of a presentation topic or a skills-based exercise depending upon the role and level. We will explore your experience including some core competencies and culture fit, we will ensure you get to ask us questions, this is very much a two-way decision. We want you to feel confident Vivup is the right place for you.
For some roles, we may ask you to complete an assessment, but we'll let you know well in advance so that you have enough time to prepare.
Some Useful Tips on Remote Interviews
Interviewing remotely can be challenging, for many candidates, the situation can feel impersonal, due to the lack of eye-contact and ability to build rapport. However, considering and adopting some of the points below can help you to make a positive impression and, ultimately, succeed at this stage:
Find a place where you will not be interrupted, lay your CV/ any notes out in front of you so you can refer to them quickly if you need to.
Have a pen and paper in case you need to make a note of anything, such as the question being asked or something you think you might want to explore later.
Answer the call with a smile! Smiling can help you to relax and, as a result, you will come across as more positive and friendly.
Talk clearly and distinctly and think about your pace; if the interviewer is asking you to repeat yourself it might be because you are talking too fast.
Try to connect with the interviewer in some way to build rapport. Consider what you might have in common and draw on this to create a dialogue
Take time to consider your answer, if necessary, make it clear to the interviewer that this is what you are doing, rather than just going silent.
Ask the interviewer to clarify what they are asking you if you are unsure or repeat the question back to them if you want confirmation - listening on the phone can be challenging and interviewers will be sensitive to this.
Answer the question that was asked and be careful not to go off the point. Support your answers with real-life examples that you have prepared from previous experience.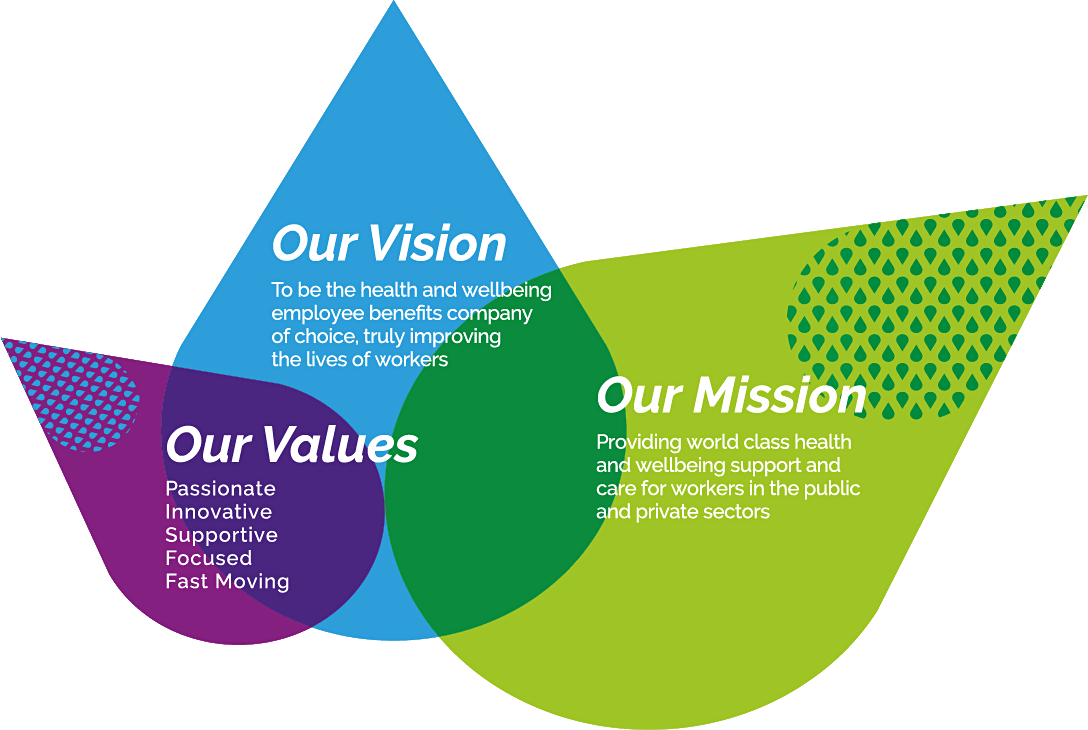 Vivup's Values, Vision and Mission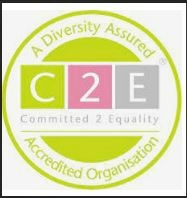 We're committed to being an inclusive employer and creating a fair workplace for all. We encourage applications from candidates across all backgrounds, circumstances, ages, disabilities, ethnicities, religions or beliefs, gender identities or sexual orientations.
We're happy to offer reasonable adjustments during our hiring process. Just let us know, and we'll make it work for you. Your comfort and success matter to us!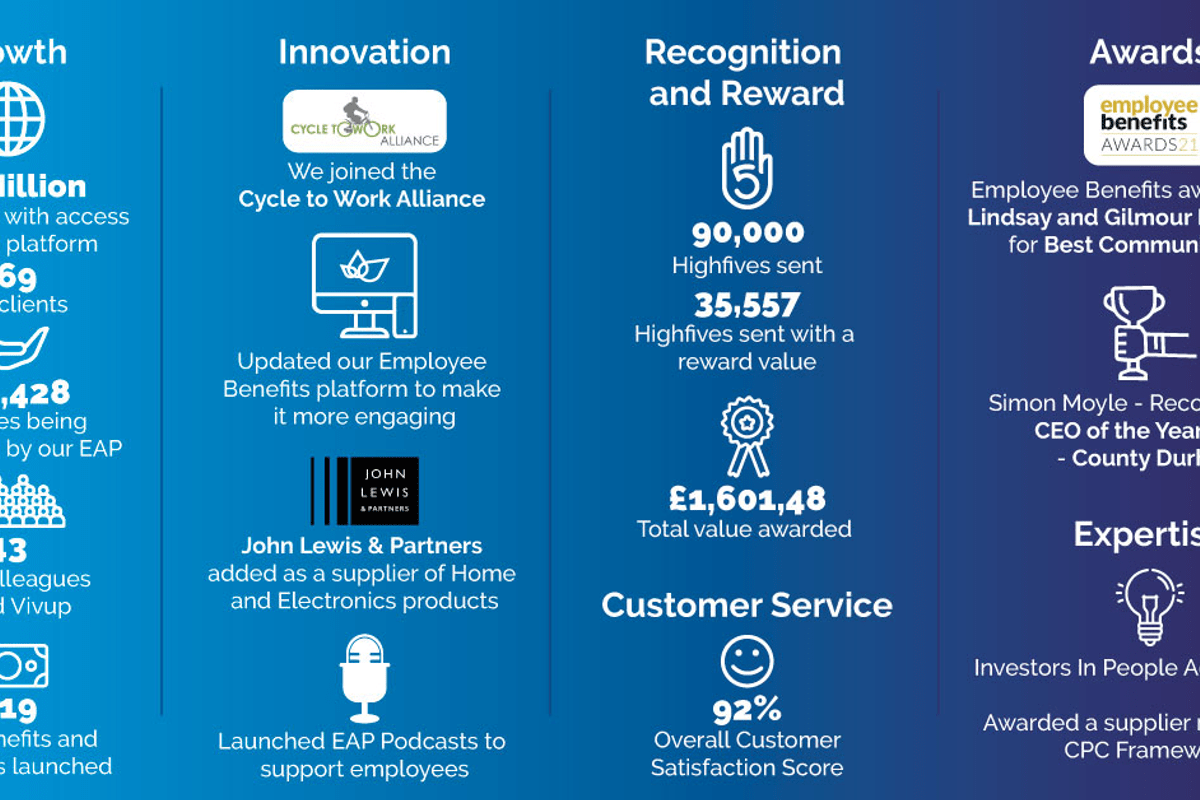 A snapshot of some of our successes
About Vivup
For over 15 years, Vivup have made over a million employees in the public and private sectors feel more valued, supported and rewarded at work with our world-leading health and wellbeing benefits. From helping employees save money on the things that matter to providing expert mental health support to tackle life's ups and downs, we provide worthwhile benefits that make staff happier and healthier - both in and out of the workplace
Already working at Vivup?
Let's recruit together and find your next colleague.